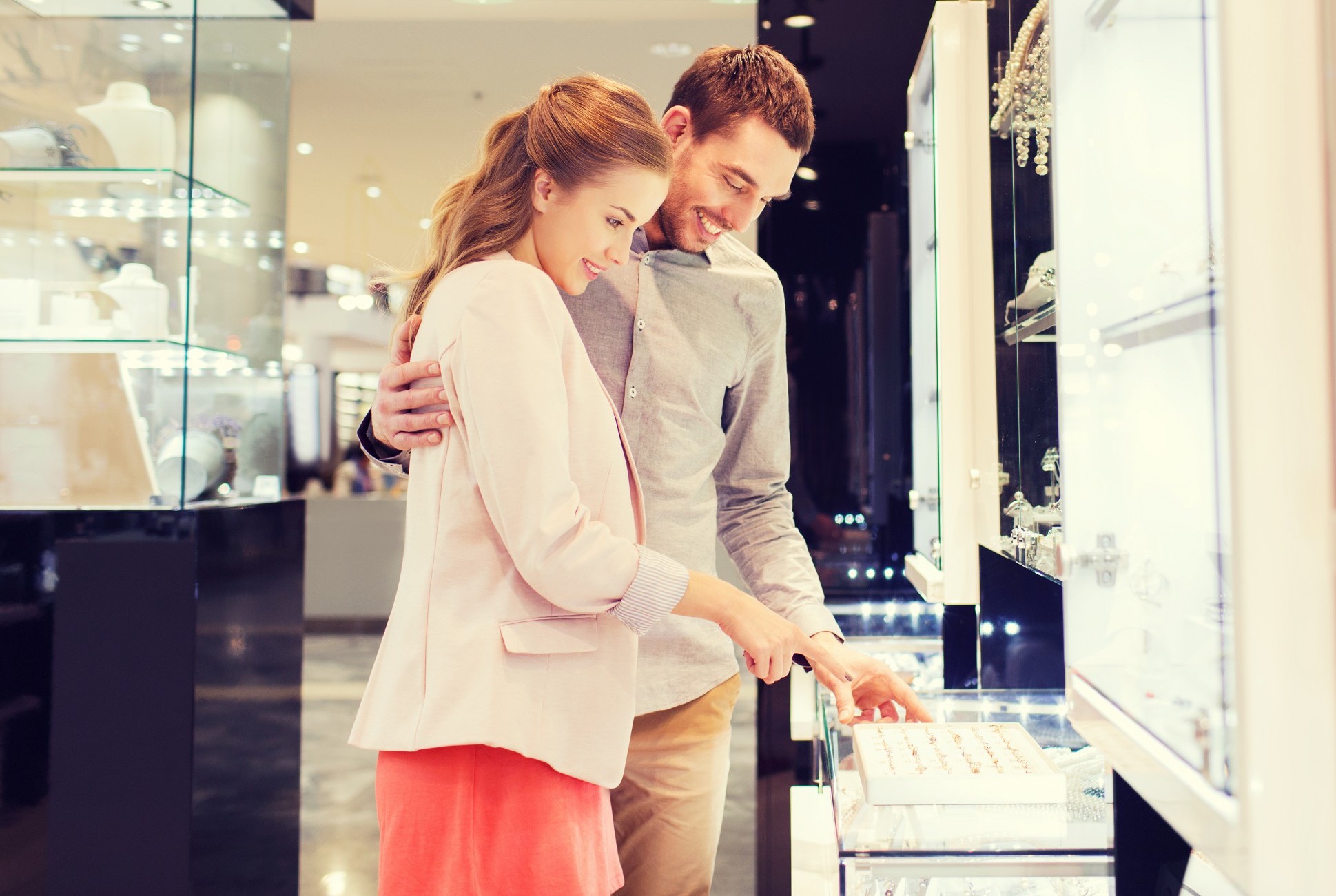 Subscribe
3 Ways to Qualify Your Jewelry Prospects and Close Sales
Diamonds | Gemstones | How-To/Advice/Tips
It's the most wonderful time of the year! Especially for jewelry store owners. The holidays are your busiest seasons, which makes it an ideal time to evaluate your sales process and determine whether or not it's really working.
Make this your most profitable holiday season yet. Learn how to target the right people through qualifying your jewelry prospects, close the sale, and develop a following of loyal customers.
How to Qualify Your Jewelry Prospects
One huge mistake many salespeople make is talking way more than they listen. Since jewelry purchases are typically driven by emotion, it's essential that you create a positive customer experience. Qualifying your jewelry prospects by asking the right questions is key.
There are three important questions you should ask right off the bat to get a better sense of how serious this prospect is about making a purchase, and to qualify your jewelry prospects.
Why are you buying?

To connect with your prospects emotionally, you need to understand the

why

behind their purchases. Who are they buying for and what is the occasion – engagement, anniversary birthday, holiday? These questions give you more insight into a prospect's motivators, helps you qualify your jewelry prospects, and build the best buying experience.
What is your timeline for purchasing?

We all know the salesperson's worst nightmare – the browser. The person who wants to "just look" for the future purchases, without any intention of making one today. Before you engage in a lengthy sales conversation, you need to determine the client's timeline for buying. Are they buying today, next week, or in a year? Knowing this information up-front helps you tailor your sales process to the customer, i.e. not spending too much time on a browser, while still making a positive impression that might get you a sale in the future.
What is your budget?

Finally, the big question – how much? Every potential buyer comes into a jewelry store with a number in mind, and it's up to the salesperson to identify that number at the onset of the conversation. If you only show a prospect pieces outside their price range, they'll leave your store empty handed.
Think about it this way. If you wanted to buy a car under $20,000 and the salesperson only showed you cars over $40,000, you would probably walk away without buying anything. The same holds true in the jewelry business. When you qualify your jewelry prospects, it's up to you to determine a prospect's price range and find the highest quality piece within their budget.
How to Close the Sale
The way people buy today has completely changed. It only makes sense that the way jewelry stores sell should change, too! To keep up with your digital shopping competition, you need to incorporate a few benefits of their sales model, and upgrade some key features of your own sales technique . Once you qualify your jewelry prospects, it's time to focus on closing the sale.
Let's look at the few must have features that will help you close a sale:
Large Inventory.

Because online buying options are endless, brick and mortar stores have to increase their inventory to stay competitive. A large inventory helps you get the

right diamond or colored gemstone in front of the customer, and you're able to work effortlessly within any budget.
Images or Videos.

While a larger inventory might be nice, you obviously can't have every diamond or colored gemstone in the store. Therefore,

high-definition images and videos

are a great compromise. You'll

pique the interest of your clients when you can show them beautiful, detailed images of a diamond or colored gemstone that's in their budget.

And, there's instant gratification; another buying feature that online shoppers and customers have learned to expect. With images and videos, the customer sees the stone without having to wait for it to come to the store, and they can compare different options side-by-side instantly.
This is a great tool in persuading "not-right-now" buyers, too. Jewelry purchases are big decisions, so sending the client home with pictures and videos aids in the decision making process. They can return to the

images of diamonds or colored gemstones

they're interested in as well as show the options to their family members and friends for their opinions.

Jewelry stores have to take a different approach to their sales process to close today. Salespeople need to play the role of helpful, patient, expert advisors. Not everyone is an expert in jewelry, so they choose to work with salespeople who are. And, they want to work with personable, friendly salespeople who craft an experience, not just a sale.



Jewelry salespeople

also need the right tools. Your expert salespeople should have industry leading tools that support their sales efforts. (Think accessible jewelry apps with the HD images mentioned before!)

It is a good idea for each salesperson to keep a schedule of which one of their customers they need to follow up with. This way they can accommodate clients who aren't ready to buy today but still give them the extra bit of attention to make sure they get what they wanted.
Just because your current sales process is "how it's always been done," doesn't mean it's the right sales process for the future. Don't be afraid to make changes, and adopt new tactics to connect with your clients. As a jewelry expert with the ability to craft a positive buying experience, you'll always have the advantage over online stores. You just need the right qualification and sales process to close the deal.
Do you want to bring in more business? Download this free digital marketing template designed specifically for jewelry store owners to use.